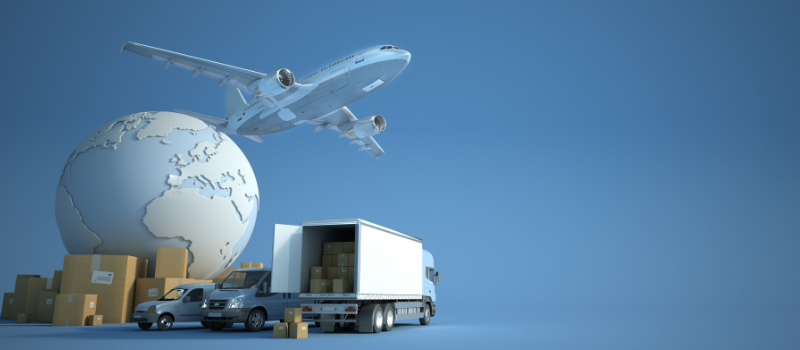 Logistics is a fascinating field that plays a vital role in connecting people, goods, and businesses across the globe. In this article, we embark on a journey to explore interesting facts about logistics in different countries. From unique transportation modes to impressive infrastructure, these facts shed light on the diversity and ingenuity found within global supply chains.
Autobahn without Speed Limits
Germany is renowned for its well-developed autobahn network, which includes sections without speed limits. This efficient road system facilitates high-speed transportation of goods, allowing logistics companies to expedite deliveries and reduce transit times.
The World's Largest Port
The Port of Rotterdam in the Netherlands holds the title for being the world's largest port in terms of total cargo throughput. With its strategic location and advanced infrastructure, this bustling port handles an astonishing volume of goods, serving as a vital logistics hub for Europe and beyond.
High-Speed Rail Freight
China boasts an extensive high-speed rail network not only for passenger transport but also for freight. The country's dedicated rail lines for cargo can reach impressive speeds, enabling swift and efficient transportation of goods across vast distances.
Massive Trucking Industry
The United States has one of the largest trucking industries globally, with an extensive network of highways and an estimated 3.5 million truck drivers. This robust trucking system ensures the smooth movement of goods across the vast expanse of the country.
World's Busiest Airport for International Cargo
Dubai International Airport holds the distinction of being the world's busiest airport for international cargo. With state-of-the-art facilities and strategic geographic location, it serves as a vital logistics hub, facilitating the efficient flow of goods between continents.
Innovations in Sustainable Logistics
Sweden is at the forefront of sustainable logistics practices. The country actively promotes eco-friendly transportation modes, including electric trucks, biogas-powered vehicles, and smart city logistics initiatives, emphasizing their commitment to reducing carbon emissions.
Efficient Parcel Delivery System
Japan is known for its incredibly efficient and reliable parcel delivery system. With advanced tracking technology, highly organized operations, and a culture of punctuality, logistics companies in Japan ensure timely deliveries, often within the same day or even within hours.
Long-Distance Rail Freight
Given its vast size and unique geography, Australia relies on long-distance rail freight for transporting goods across the country. Trains carrying massive loads, known as "road trains," can stretch up to 53 meters (174 feet) and transport goods across thousands of kilometers.
Last but not least, a fact about Greece:
Connecting countries together!
Greece, with its strategic position between Europe, Asia, and Africa, serves as an important gateway for international trade and logistics. It plays a vital role in facilitating the movement of goods and services between continents, promoting efficient supply chain processes, and enhancing global connectivity. The extensive port infrastructure of the country, including the Port of Piraeus, which is one of the busiest ports in Europe, the Port of Thessaloniki, serving as the main port of the Balkans and a transshipment hub, as well as the ports of Igoumenitsa, Alexandroupolis, and Kavala, further strengthen Greece's position as one of the key logistics centers throughout Europe.
These facts from around the world showcase the diversity and innovation within the logistics industry. From Germany's speedy autobahns to Australia's massive road trains, each country offers unique insights into the fascinating world of global supply chains.
Find more articles here!